By far the easiest and best way to transport and ship your goods!
SEA FREIGHT
We safely transport sea freight shipments to any destination , as part of a combined LCL shipment or using special transport for oversized loads. Short Sea from whole Europe.
Universal Logistics AS coordinates the entire process, from choosing the right modes of transport and loading equipment to ensuring reliable shipping, including pre- and onward carriage.
The sea freight services provided by Universal include:
• FCL and LCL shipments
• Intermodal and combined transport
• Gateway transport
• Project logistics
• Pre- and onward carriage, door-to-door
• Buyers' consolidation
• Seaworthy packing
• Customs clearance and documentation
• Global shipment tracking
Warehousing
&

Distribution
We offer different solutions for normal and outbound storage.
• A certain area in a period
• Pallet Storage
• Shelf Storage
• Pick Storage
• Other special needs
In our storage solutions we arrange custompaper, packaging, labeling and distribution.
Global supply chain management is a critical success factor for manufacturers and retailers in many industries. You can take advantage of the integrated suite of services offered by Universal to manage your supply chain. From raw materials to retail distribution, our analysts and operations personnel work closely with customers to manage the entire supply chain, providing tailored services and meeting agreed performance benchmarks.
Raw Materials
Global freight management
Consolidation
Warehousing and storage
Inventory/materials management
Tracking system
Production & finished goods
Testing
Sample preperation
Sequencing
Quality control
Warehousing and storage
Inventory management
Value-added services
Promotional packaging
Labelling
Barcode marking
Component assembly
Order processing
Consolidation of purchase orders
Inspection
Distribution
Transport management
Multi-modal transportation
International freight forwarding by Air,Sea and Road
Import and export control
Tracking system
Our staff has extensive experience and expertise arranging import and export customs clearance and associated forwarding services.
We help you with correct customs processing of food, clothing / textiles and all other types of items shipped by Air, Sea or Road.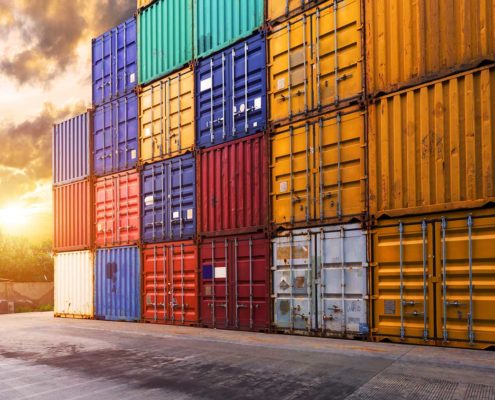 http://universallogistics.no/wp-content/uploads/2015/10/Image07.jpg
843
1500
Universal123
http://universallogistics.no/wp-content/uploads/2016/08/Logo_topp.png
Universal123
2016-12-08 14:42:57
2018-10-30 08:45:55
Innførselsmerverdiavgift 2017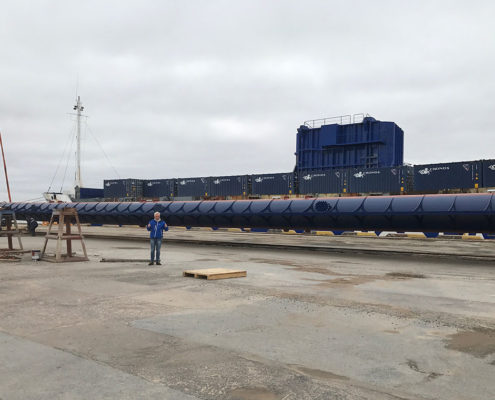 http://universallogistics.no/wp-content/uploads/2016/11/bolgebrytar-universal-251116-image001.jpg
760
1140
Universal123
http://universallogistics.no/wp-content/uploads/2016/08/Logo_topp.png
Universal123
2016-11-21 14:39:33
2016-12-07 14:08:07
Universal Logistics Bergen does its «heaviest and largest» job
Filipstadkaien 10
0250 Oslo
Norway
Tel: +47 21 42 48 00
Fax:+47 21 42 48 01
More ++
Universal Logistics AS
Universal Logistics AS was founded in 2011 by former employees and owners of Universal Spedisjon AS and Heffermehl Teko-Gruppen AS with over 50 years of history behind it.
Developments in the transport industry in recent years has been to be the highest possible in terms of revenue and volume. We even tried both after many years in the transport and want to create a counterbalance to the big systems, where we can put our customers and their shipments in focus.
Our customers are well aware that we not sail with our own boats from the Far East, flying with our own equipment from the United States or running with our own trucks from Europe to Norway. On the other hand we have a regular service on its own with full units, bulk cargo or general cargo.
Universal Logistics Bergen AS
Holtbrekka 10
5200 OS
Norway
Tel: +47 40 69 33 50
Fax: + 47 40 69 33 51
More ++
Universal Logistics Bergen AS
Universal Logistics Bergen AS was founded in 2012 to have a local service and serve an increasing demand from our customers in Bergen.
We provide transportation within sea , air, road and train. Have own customs warehouse and performs all within customs- and forwarding services.
Universal Logistics Bergen is a qualified supplier of Achilles and TransQ.
Qualified Achilles Supplier
www.achilles.com
Qualified TransQ Supplier
www.transq.com
As well as transport supplier for members of NOREPS:
Norwegian Emergency Preparedness System
NOREPS – The Norwegian Emergency Preparedness System is a public-private network mandated by the Norwegian
Ministry of Foreign Affairs to:
advise Norwegian companies about the UN and the international humanitarian and development market
pre-position relief items and life-saving equipment
respond to emergency relief needs
foster innovation and support development of products and sustainable solutions